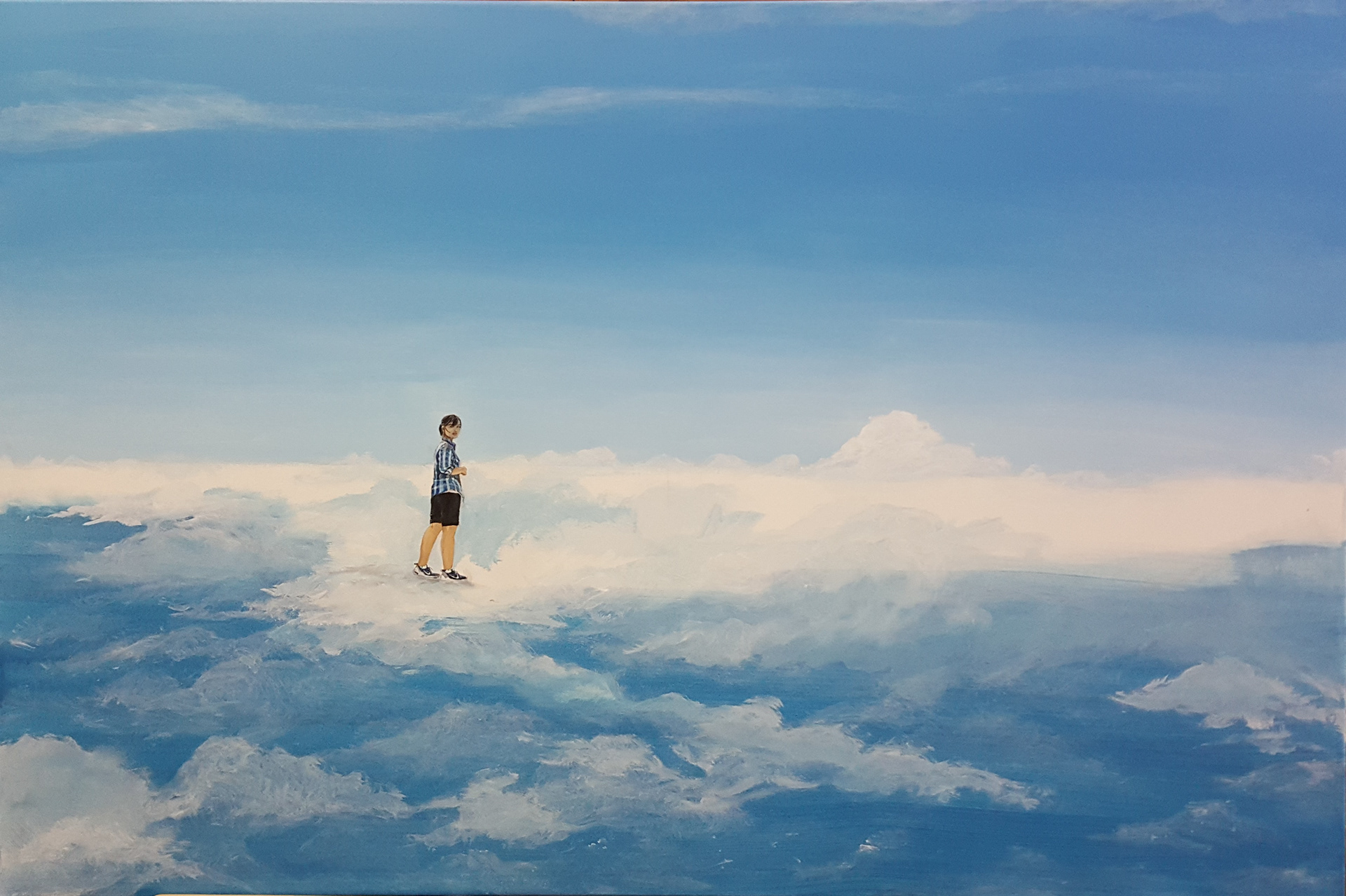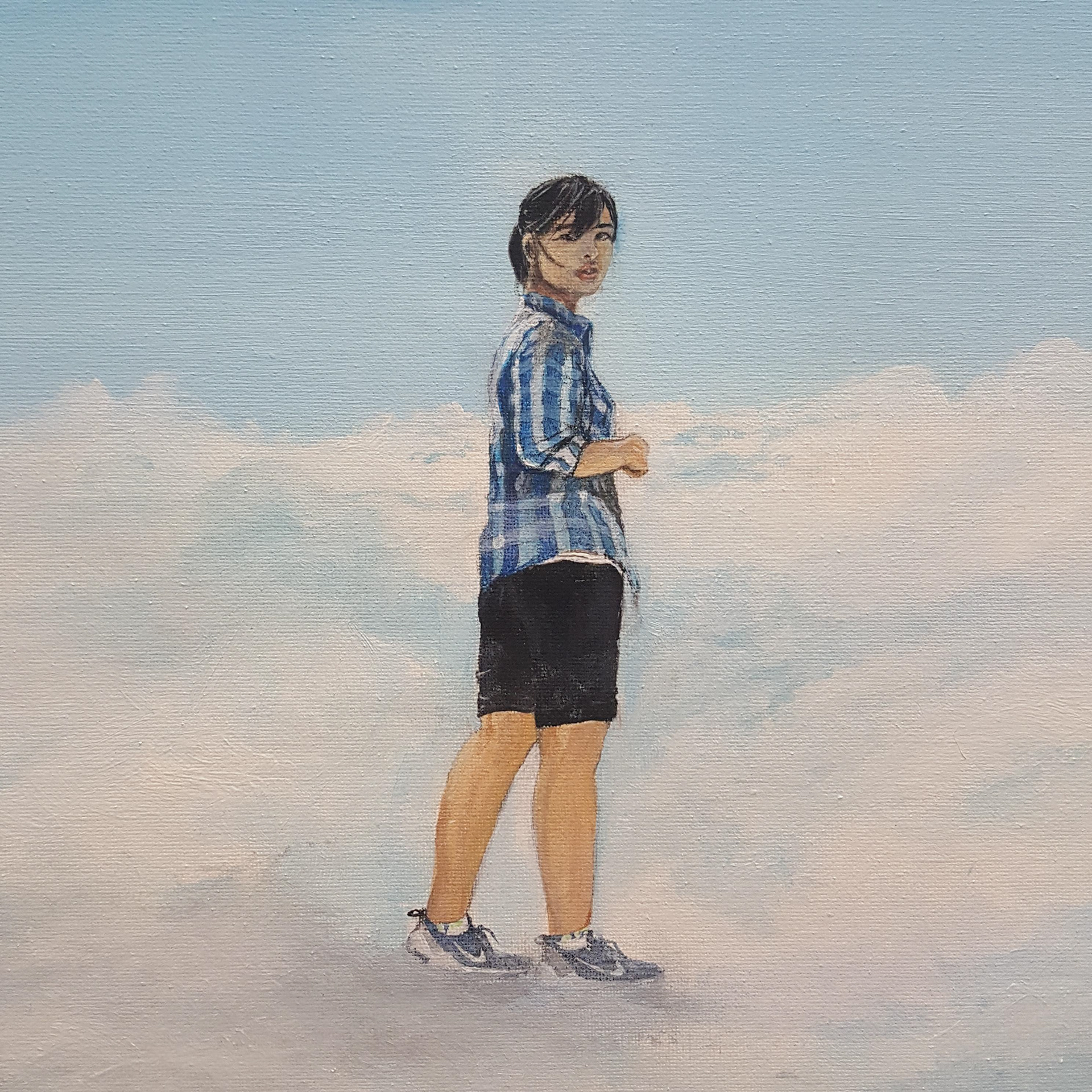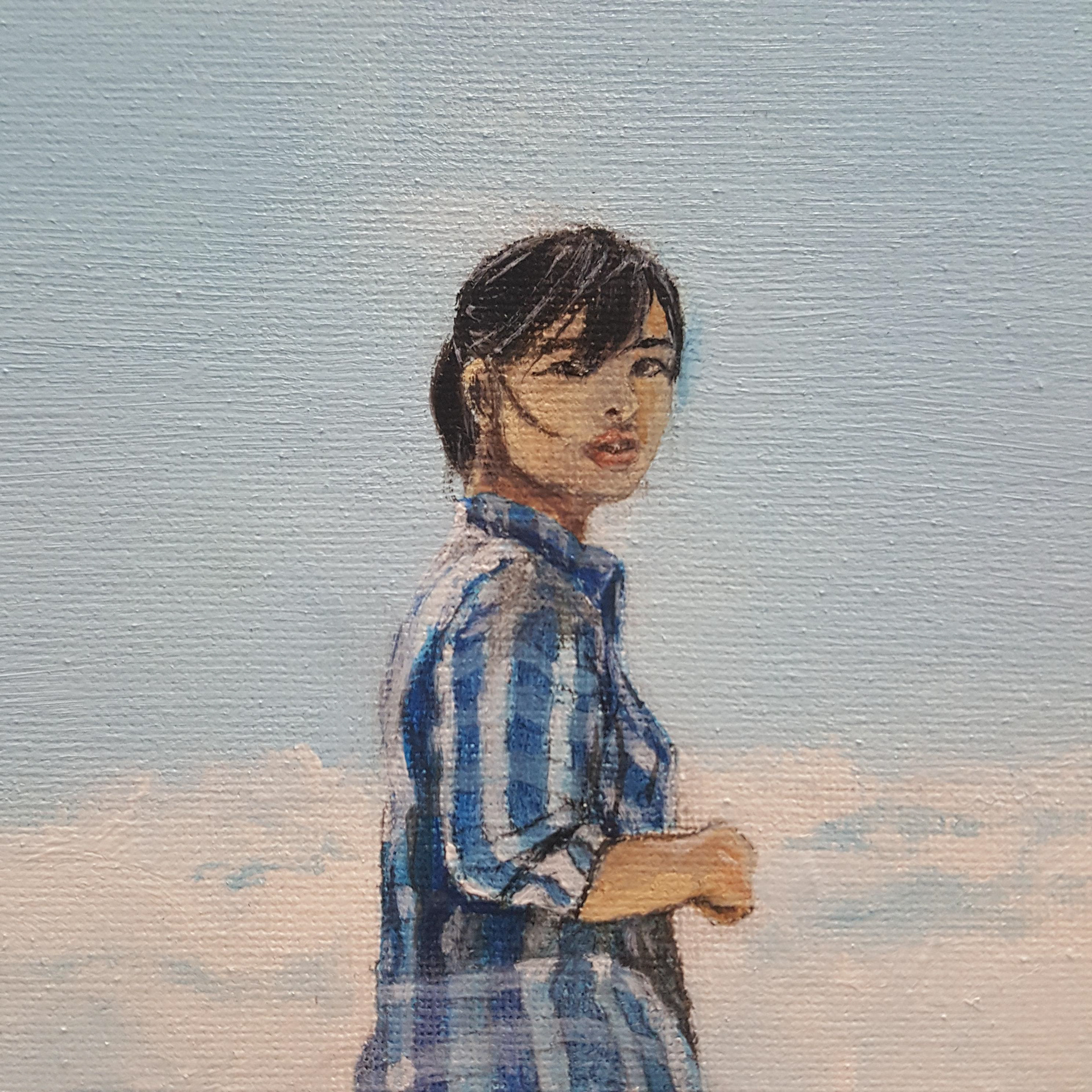 I want to express the feeling of confusion, so I imagined exposure to the sea of clouds. My life frustrated, I embarked on the ends of the earth, I can not find the purpose of life. 
When I look back, I am eager to get a gimme of hope, but no way back...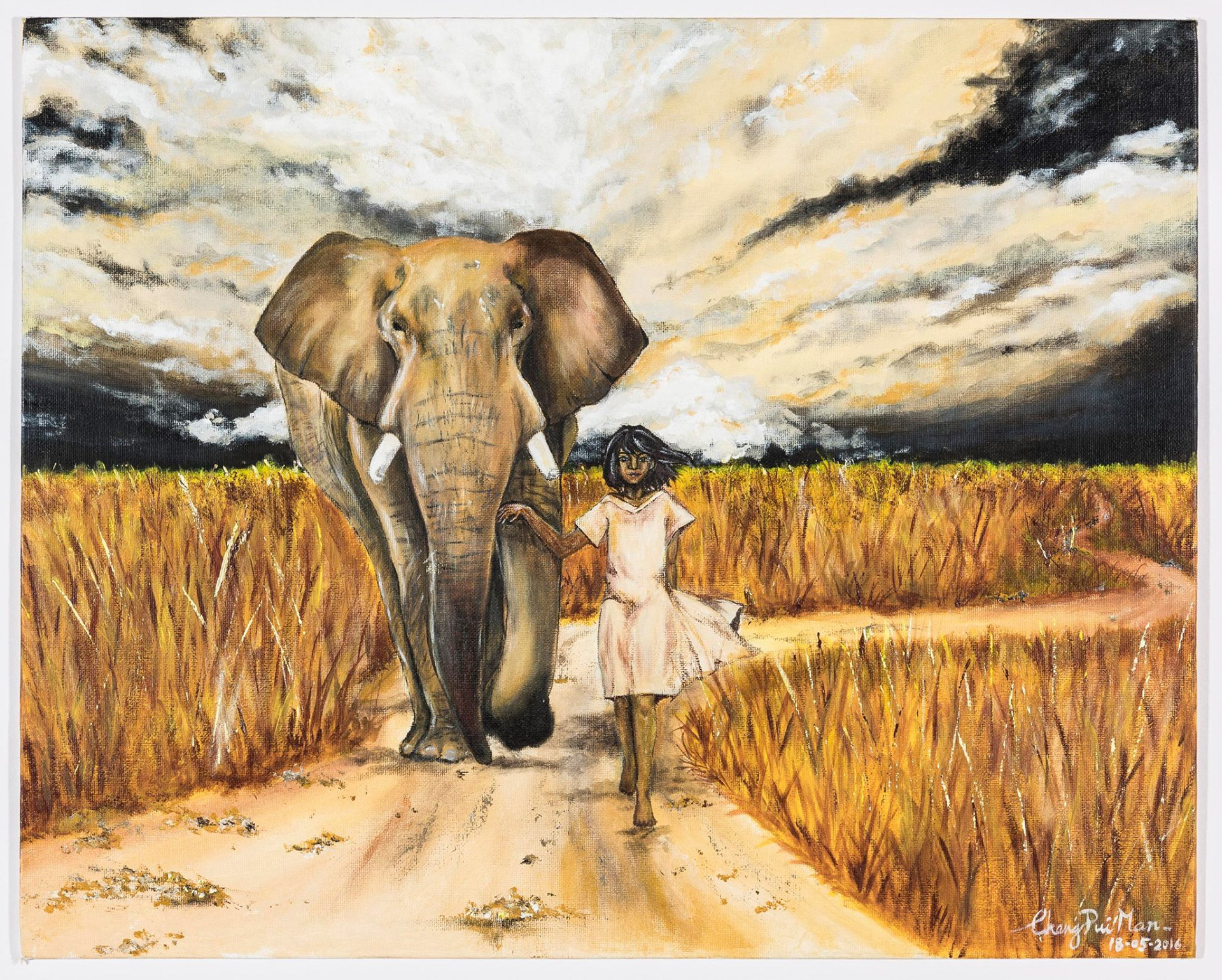 Acrylic on Canvas

Human, animals and nature are all related. Both human and animals respect our nature because if nature is gone, there will be no presence of humans and animals.